Building a Vinyl Liner Pool on Rock
Everyone wants an inground swimming pool build to go smoothly, but things always come up when you least expect it . . . usually when you start digging. The biggest variable is usually what you are going to find once you start digging over 3′ in the ground. Building a Vinyl Liner Pool on Rock can be the hardest things for pool contractors to overcome and deal with.
Rock Challenges
Rock and buried construction trash makes building an inground pool very challenging. To build a vinyl liner pool, the walls have to sit on virgin ground so they don't settle. When you hit soil or rock that doesn't hold its form or collapses, you need to find away to create virgin soil. There are correct ways of building a vinyl liner pool on rock and then there are ways to hide it for the next set of inground pool builders to find. Make sure your pool contractors are building your pool correctly.
The Fix to Building a Vinyl Liner Pool on Rock
The correct way pool contractors overcome rock soil is to ::
Dig
Rebuild
Re-Dig
Inground pool builders will dig the pool the best they can and then fill it in with Traffic Bond (TB) making sure to wet it down and compact it every 3″-4″. When the TB dries, pool contractors can then re-dig the pool exactly to the shape and form of the pool like it were virgin ground.
Pool dug out and side walls collapsing.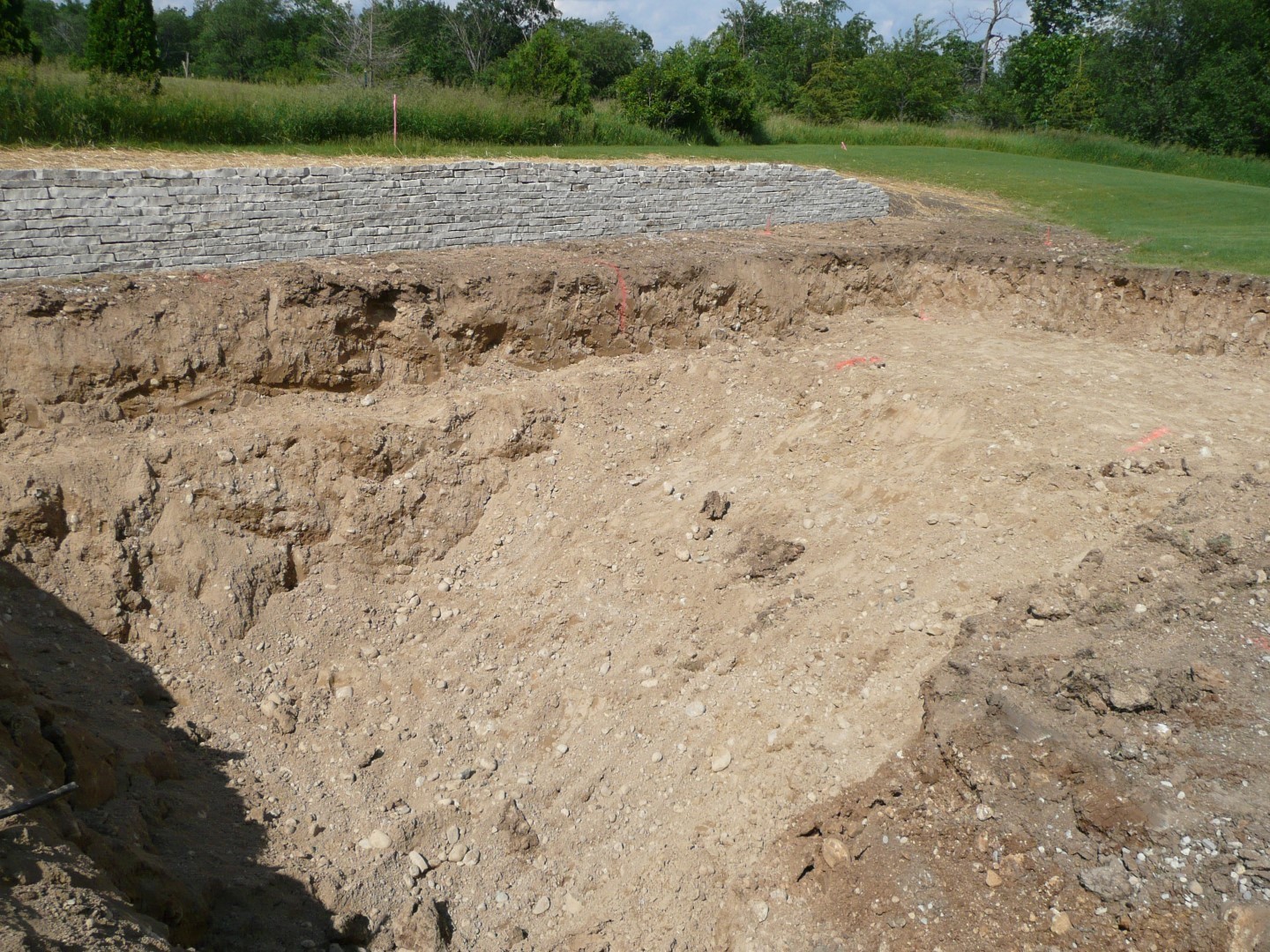 TB is put in the hole and it is compacted every 3″ – 4″ as it is lightly watered. DON'T allow it to roll or get "squishy". Using a large trench compactor that is rated for 6″ – 8″ compaction is the best when you do it every 4″.
At this point, there is roughly 2′ – 3′ of compacted stone the has filled our previous pool dig.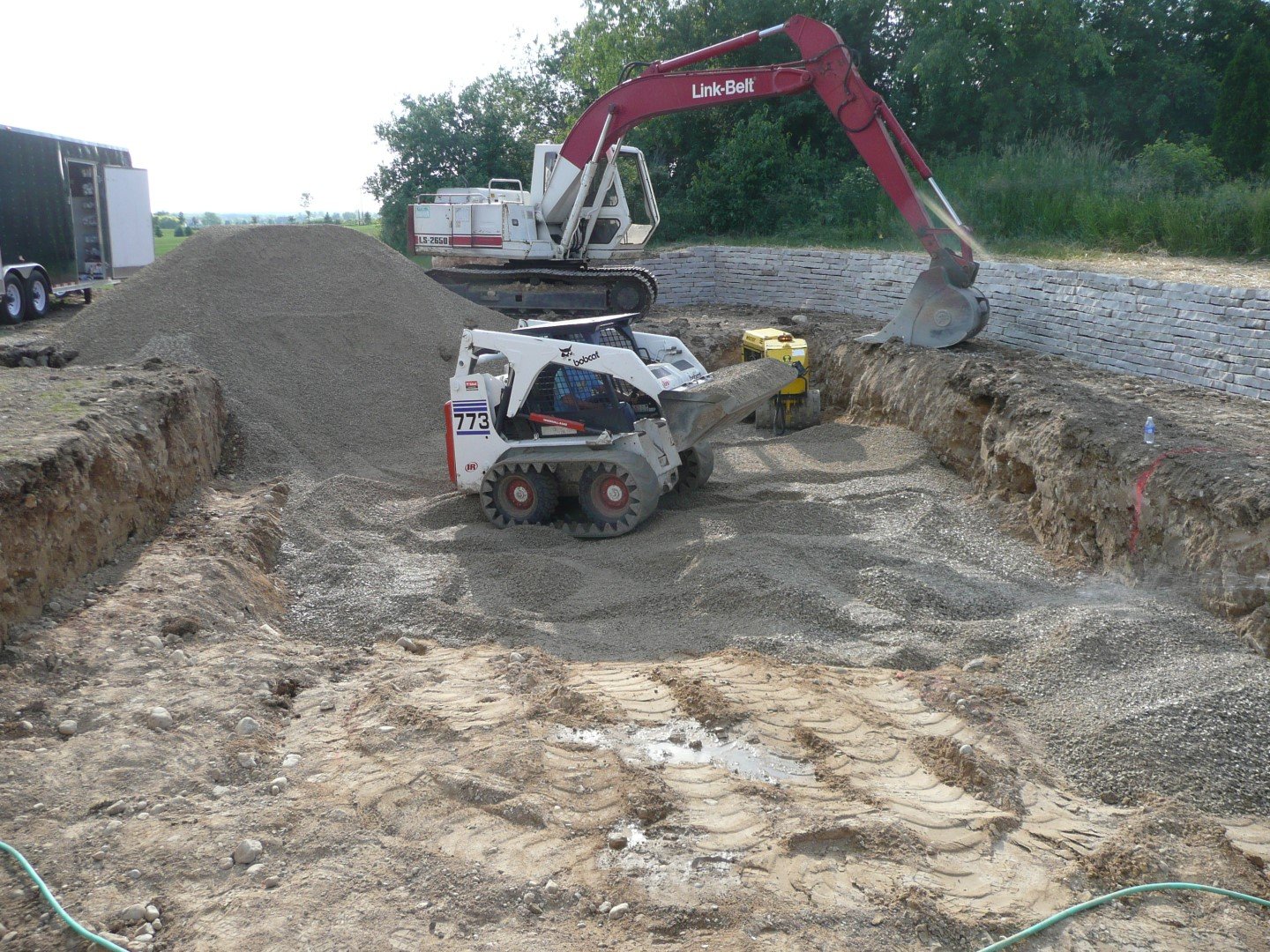 When the pool is fully compacted from the depth to the dig shelf & the TB has dried, you can now re-dig the pool. Notice how the side walls are holding and not caving in.
This requires a lot of TB 10 – 15 full dump trucks, but inground pool builders will use the stone that is excavated to backfill if you so choose. The process will cost between $5,000 – $7,000; however it is the correct way to build a pool and will prevent you from having issues down the road.
Here is a video of Penguin Pools Building a Vinyl Liner Pool on Rock before they started using a trench compactor.
Many inground pool builders will use vermiculite to patch voids as a cheap way to get the build done; however it isn't the correct way to do it as you aren't fixing the problem. Good pool contractors create the correct earth to build on, so your pool will not have issues 5, 10, 30 years down the road. This costs more, but it is the correct way to do it and will prevent you from having to pre-maturely get a vinyl liner replacement on your swimming pool.